GALA BENEFIT
Our annual Dancers' Workshop Gala Benefit brings together our extraordinary friends, collaborators and artists from the dance world to pay tribute to creativity, excellence and beautiful dancing in a remarkable program. Each year, we bring a world-renowned dance company to take the stage and light up the evening! We welcome all dance lovers, art enthusiasts and DW fans to experience a sensational event in support of Dancers' Workshop.
OLD BILL'S FUN RUN
Old Bill is the spirit of generosity in our community and supports all Teton County nonprofit organizations. Organized by the Community Foundation of Jackson Hole, this innovative, annual fundraiser's giving season has begun. Please remember Dancers' Workshop when you give this to Old Bill's. Thank you for your support!
LEMONADE STAND
Each summer, our students run a lemonade stand at the Art Fair of Jackson Hole. Proceeds from this fun event go to support the School at Dancers' Workshop and its robust programming from creative movement and technique classes to producing original productions. Come quench your thirst on art and lemonade this July and August!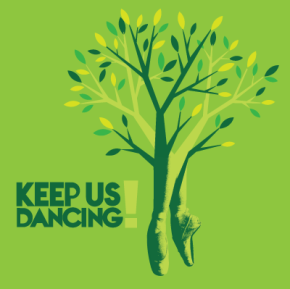 KEEP US DANCING
Keep Us Dancing is the annual school-wide grassroots fundraiser that gets our dance students involved and promotes their engagement with the community! The School at Dancers' Workshop is the heart & soul of our non-profit, but this fundraiser brings so much more to our community. Keep Us Dancing supports scholarship opportunities, affordable tuition and class fees, a subsidized ticketing program, access to world-class artists, statewide outreach, original school productions and more.