From informal showings to their annual New Dances/New Choreographer showcase, JRC performances showcase the intelligence, versatility and creativity of our most committed student dancers.
WINTER PRODUCTION
When Dancers' Workshop produces an original school production like Alice or The Wizard of Oz, members of the Junior Repertory Company are typically cast for the lead roles. The advanced training for these highly dedicated students allow them to shine technically and creatively in their character on stage and be role models for the younger dancers at the School.
NEW DANCES/NEW CHOREOGRAPHERS
While JRC trains dancers technically, this unique program allows dancers to recognize their artistic voices and develop them, becoming dance artists, not only technical dancers. The process also involves all aspects of dance production, including auditioning dancers, lighting and music selection, costumes choices, marketing, and choreography. Our goal is to prepare these students for future endeavors in the arts and any path they choose, taking with them life skills such as time management, team-work, communication skills, leadership, passion, work ethic and creative problem solving.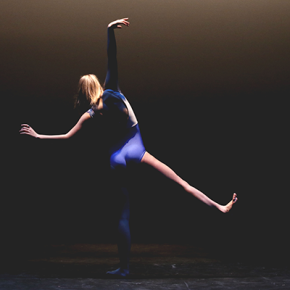 SEASONAL SHOWINGS
Showings provide the dancers additional opportunities to showcase their latest works in progress or in-the-moment creations in a non-formal setting. A variety of professional dancers, from their own JRC Director and DW instructors to guest artists, often guide them in new work on the spot for audiences to watch.