Cheryl Davison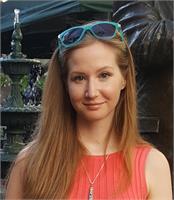 Cheryl first found yoga 8 years ago and discovered a practice that allowed her mind to release and let go of stress and anxiety. Receiving her MELT® Hand & Foot certification in 2018, she finds that adding this treatment before a practice allows students to deepen their poses, find better balance, and experience a more relaxed state. Her style as a Yoga teacher is to lead students through a mindful flow integrating gentle yet strengthening poses, ensuring that students walk away from class feeling grounded, centered, and empowered. Cheryl believes connecting the movement with the breath during the MELT® H&F sequence is just as important as in the yoga practice, establishing a rhythm and helping to achieve a meditative state while working on the body.
Cheryl Davison instructs the following:



A Yoga + MELT® Hand & Foot class integrating the ancient restorative poses of yoga and the innovative self-care technique of MELT® Hand & Foot. Using specialized MELT® balls to hydrate connective tissue and balance the nervous system, the body is prepared to enhance and deepen your yoga experience. The class will end with a 15-minute guided meditation. Price includes a healthy, cold-pressed juice to enjoy after class.




$30, pre-registration required
Minimum 4, maximum 18
Studio 2

Participants are encouraged to bring a water bottle. No open lid containers, please.