Karen Hogan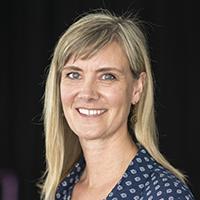 Karen Hogan is a brain-based Mommy & Me instructor at Dancers' Workshop.
Karen is a movement artist with over 25 years of dance experience who has been designing and implementing arts-integrated children's movement classes for the past 17 years. Karen currently reaches over 130 children weekly through a variety of creative dance classes in preschools throughout Jackson Hole. Karen was a founding member of Contemporary Dance Wyoming. Currently Karen is investigating the connections between brain development and movement in early childhood learning.
Karen Hogan instructs the following:
Ski faster, jump higher, excel at sports! Boys Club is a combination of creative movement and the fundamental elements of ballet and modern dance technique. Students will learn motor skills, the basic concepts of dance: body/action, space, body awareness, rhythm, coordination, balance and social skills.