JRC Choreography
This class is taught by: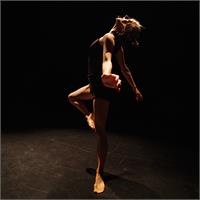 Michaela Ellingson is a Jackson Hole native and teaches Pilates, Barre Fusion and dance for the School at DW. Michaela was first introduced to Pilates as a student herself at DW. She received her Pilates Certification with Simona Cipriani through the Art and Science of Contrology Pilates Training Program in Purchase, New York. She taught at Exhale Pilates and New York Pilates Studio in London. She is thrilled to teach Pilates equipment and mat classes at Dancers' Workshop.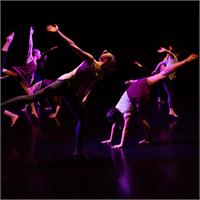 JRC Choreography offers members individual experience and exploration in varied choreographic processes. During Semester 1, structured improvisations will be used as the framework for exploring class material. Students are given improvisation and short movement studies for small group work and/or solos. During Semester 2, the class will work to support the choreographer's work in preparation for the spring performance New Dances/New Choreographers.
JRC Choreography/Improv is intended to prepare 9th -12th grade students for ND/NC, and it is mandatory for 10th-12th graders who wish to choreograph for ND/NC.
Upcoming classes:
Fri

Jan 25 4:15 pm - 5:15 pm

with

Michaela

Ellingson




Fri

Feb 01 4:15 pm - 5:15 pm

with

Michaela

Ellingson




Fri

Feb 08 4:15 pm - 5:15 pm

with

Michaela

Ellingson




Fri

Feb 15 4:15 pm - 5:15 pm

with

Michaela

Ellingson




Fri

Feb 22 4:15 pm - 5:15 pm

with

Michaela

Ellingson




Fri

Mar 01 4:15 pm - 5:15 pm

with

Michaela

Ellingson




Fri

Mar 08 4:15 pm - 5:15 pm

with

Michaela

Ellingson




Fri

Mar 15 4:15 pm - 5:15 pm

with

Michaela

Ellingson




Fri

Mar 22 4:15 pm - 5:15 pm

with

Michaela

Ellingson




Fri

Mar 29 4:15 pm - 5:15 pm

with

Michaela

Ellingson




Fri

Apr 05 4:15 pm - 5:15 pm

with

Michaela

Ellingson




Fri

Apr 12 4:15 pm - 5:15 pm

with

Michaela

Ellingson




Fri

Apr 19 4:15 pm - 5:15 pm

with

Michaela

Ellingson




Fri

Apr 26 4:15 pm - 5:15 pm

with

Michaela

Ellingson




Fri

May 03 4:15 pm - 5:15 pm

with

Michaela

Ellingson




Fri

May 10 4:15 pm - 5:15 pm

with

Michaela

Ellingson




Fri

May 17 4:15 pm - 5:15 pm

with

Michaela

Ellingson