Pre-Pointe, Pointe, & Variations
This class is taught by: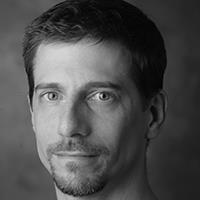 Eric Midgley is the Ballet Master and School Director at Dancers' Workshop. Mr. Midgley began his dance career in 1979, performing throughout western Canada and the Pacific Northwest with the Veselka Ukrainian Folk Ensemble. In 1989, Eric graduated from the Royal Winnipeg Ballet School Professional Division before joining Ballet Florida in West Palm Beach. In 2001, he joined Ballet Austin and remained there until 2008. Performing an extremely wide repertoire, he has danced principal roles in classical and contemporary repertoire in Canada, the US, France, Scotland, Slovenia and Italy. Eric brings a widely varied background in design, music, and dance to the studio and the stage. He has choreographed over twenty original works for a wide range of companies from ballet, to folk and modern dance. He has created score edits, original compositions, sound, lighting, and projection designs and served as production manager and stage manager for dance performances for over 20 years. With 30 years experience as a teacher, he brings his diversity to bear in the studio. He teaches ballet, pointe, character, men's class, variations, repertoire, and partnering. His accessible and functional approach to movement is at the root of his teaching style.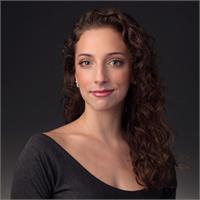 Originally from Georgia, Erin studied at The Georgia ballet under the guidance of Gina Hyatt-Mazon and Janusz Mazon. At sixteen, Erin was a finalist for the NSLI-Y program affiliated with the Russian American Foundation to study for six weeks at the Bolshoi Ballet Academy in Moscow. She later received an invitation to attend the international program year round. In 2013 after attending an exchange program in Melbourne, Australia with the Australian Ballet School, she joined Atlanta Ballet's second company and began teaching for the Atlanta Ballet Center for Dance Education. She was later promoted to an apprentice with the company and was afforded the opportunity to work with world renowned artists and choreographers such as Yuri Possokhov, Craig Davidson and Max Petrov. Her passion for teaching aspiring artists continues to develop as she makes her new home here in Jackson Hole.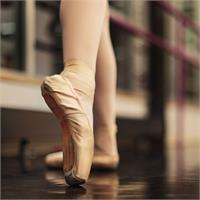 Pointe is introduced in the Intermediate/Advanced level when students are evaluated by their instructor and physician and determined physically ready for this addition. A minimum of two years of previous ballet training is required. Students on pointe are required to take two ballet classes each week.
Upcoming classes: