Boys Club (Ages 5-7)
This class is taught by: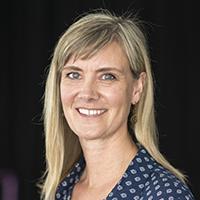 Karen Hogan is a brain-based Mommy & Me instructor at Dancers' Workshop.
Karen is a movement artist with over 25 years of dance experience who has been designing and implementing arts-integrated children's movement classes for the past 17 years. Karen currently reaches over 130 children weekly through a variety of creative dance classes in preschools throughout Jackson Hole. Karen was a founding member of Contemporary Dance Wyoming. Currently Karen is investigating the connections between brain development and movement in early childhood learning.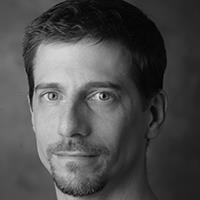 Eric Midgley is the Ballet Master and School Director at Dancers' Workshop. Mr. Midgley began his dance career in 1979, performing throughout western Canada and the Pacific Northwest with the Veselka Ukrainian Folk Ensemble. In 1989, Eric graduated from the Royal Winnipeg Ballet School Professional Division before joining Ballet Florida in West Palm Beach. In 2001, he joined Ballet Austin and remained there until 2008. Performing an extremely wide repertoire, he has danced principal roles in classical and contemporary repertoire in Canada, the US, France, Scotland, Slovenia and Italy. Eric brings a widely varied background in design, music, and dance to the studio and the stage. He has choreographed over twenty original works for a wide range of companies from ballet, to folk and modern dance. He has created score edits, original compositions, sound, lighting, and projection designs and served as production manager and stage manager for dance performances for over 20 years. With 30 years experience as a teacher, he brings his diversity to bear in the studio. He teaches ballet, pointe, character, men's class, variations, repertoire, and partnering. His accessible and functional approach to movement is at the root of his teaching style.
Ski faster, jump higher, excel at sports! Boys Club is a combination of creative movement and the fundamental elements of ballet and modern dance technique. Students will learn motor skills, the basic concepts of dance: body/action, space, body awareness, rhythm, coordination, balance and social skills.
Upcoming classes: