Adult Int/Adv Ballet
This class is taught by: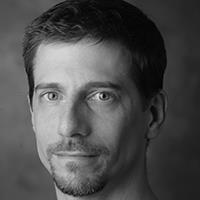 Eric Midgley is the Ballet Master and School Director at Dancers' Workshop. Mr. Midgley began his dance career in 1979, performing throughout western Canada and the Pacific Northwest with the Veselka Ukrainian Folk Ensemble. In 1989, Eric graduated from the Royal Winnipeg Ballet School Professional Division before joining Ballet Florida in West Palm Beach. In 2001, he joined Ballet Austin and remained there until 2008. Performing an extremely wide repertoire, he has danced principal roles in classical and contemporary repertoire in Canada, the US, France, Scotland, Slovenia and Italy. Eric brings a widely varied background in design, music, and dance to the studio and the stage. He has choreographed over twenty original works for a wide range of companies from ballet, to folk and modern dance. He has created score edits, original compositions, sound, lighting, and projection designs and served as production manager and stage manager for dance performances for over 20 years. With 30 years experience as a teacher, he brings his diversity to bear in the studio. He teaches ballet, pointe, character, men's class, variations, repertoire, and partnering. His accessible and functional approach to movement is at the root of his teaching style.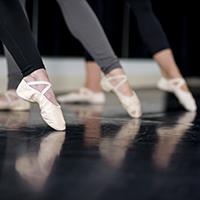 Ballet progresses from bar exercises through center and across-the-floor exercises to teach strength, flexibility, alignment, and confidence. Join this intermediate to advanced class when you are ready to push your ballet to a whole new level - or simply for a great workout!

Please plan to wear something that allows you to move freely and feels comfortable to you. You might find it most helpful to wear something at least slightly form-fitting, so the instructor can see your form enough to make helpful corrections. You can wear either wear ballet shoes or bare feet.
Upcoming classes: