Age 8+ - Ballet & Modern Basics: A
This class is taught by: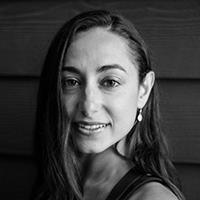 Marissa Moeri holds a B.A. from Skidmore College. While in college, she had the honor of working with acclaimed artists-in-residence Robert Battle and Jeanne Bresciani. Her studies took her to Greece where she performed with the Isadora Duncan International Institute in the reconstructed works of Isadora Duncan. From 2006-2010 she lived in Boston where she performed with SOKOLOW NOW!, Deborah Abel Dance Company, Kelley Donovan and Dancers, Danny Swain Dance Company, and as a guest with Weber Dance. She danced with Contemporary Dance Wyoming from 2010-2015. With the help of her amazing husband, Michael, she is a now taking on her most important role as Mom to Owen Brighton, born December 2015. After taking some time off, Marissa is excited to once again be dancing, teaching, and working the front desk at Dancers' Workshop!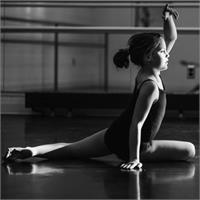 2x per week: Monday (Modern) & Wednesday (Ballet)
Ballet & Modern Basics is a 60-minute class that meets twice per week. Students will learn, explore and deepen their knowledge of ballet and modern technique. Each class focuses on vocabulary, alignment, strength, flexibility, balance, grace, focus, discipline, musicality and self-expression. Ballet & Modern Basics prepares students for Level 1.
*Please note that Ballet and Modern are the core of the curriculum at Dancers' Workshop.
Upcoming classes: