Make Your Own Dance
This class is taught by: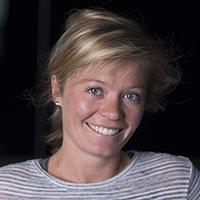 Cady Cox is the Junior Repertory Company Director, a youth program dance instructor and a Flow Yoga teacher at Dancers' Workshop.
Cady was born and raised in Jackson Hole, Wyoming where she performed in local dance productions with the Dancers' Workshop Junior Repertory Company from the age of eight. She attended many summer intensives during her high school years, including Alvin Ailey in NYC, Ballet West in Utah and Jose Limon in San Francisco. She graduated with a B.F.A. in Dance from Cornish College of the Arts, supplementing her junior year of college with a study year abroad at Laban in London, United Kingdom. She was awarded a Diploma in Dance Studies from Laban. She spent the last three years in Portland, OR, dancing professionally for Agnieszka Laska Dancers with many performance opportunities, including the Seattle International Dance festival. She also taught ballet, jazz and modern at Virtuosity Performing Arts and received her 200-hour Hatha yoga certification through The Movement Center in Portland. Cady is thrilled to be back in Jackson teaching at DW and dancing with Contemporary Dance Wyoming.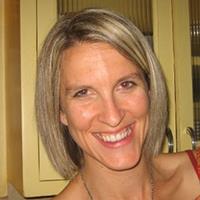 Holly Wooldridge is a youth program dance instructor at Dancers' Workshop.
Holly, a native Californian, has been studying movement and the body her whole life. As a dancer, educator and scholar she strives to live in the moment by continually questioning, laughing and moving. Holly received a MFA in Dance at Arizona State University and a BFA in Modern Dance from the University of Utah. Ms. Wooldridge has performed, choreographed and taught in California, Utah, Wyoming, Arizona and Texas. Holly has performed as a company member with Pappas and Dancers (CA), Contemporary Dance Wyoming and CONDER/dance (AZ). Fully certified in Pilates, Holly began her own Pilates business, embodied Pilates LLC, in 2009.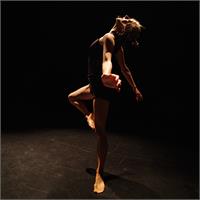 Michaela Ellingson is a Jackson Hole native and teaches Pilates, Barre Fusion and dance for the School at DW. Michaela was first introduced to Pilates as a student herself at DW. She received her Pilates Certification with Simona Cipriani through the Art and Science of Contrology Pilates Training Program in Purchase, New York. She taught at Exhale Pilates and New York Pilates Studio in London. She is thrilled to teach Pilates equipment and mat classes at Dancers' Workshop.
Michaela Ellingson leads this camp for ages 7+. Learn the basics of how to make your own dance! Participants while be guided through the process of creating movement, journaling, choosing music and costumes. This camp will culminate in a performance the final hour of the camp's last day at Dancers' Workshop.
Ages: 7-13
Cost: $300 (financial aid deadline June 25)
NOTE: There are 2 Make Your Own Dance camps this summer. Details for each camp varies. Please double check that you are signing up for the week you prefer! The two sessions are:
July 23-27 (M-F) 10:30am - 2:30pm
August 6-9 (M-Th) 10:30am - 3:30pm