Michaela Ellingson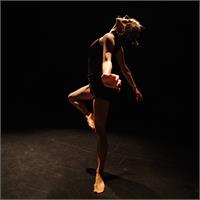 Michaela is a Jackson Hole native and Dancers' Workshop alum. She received her BF from the Conservatory of Dance at SUNY Purchase, graduating magma cum laude and her MA from London Contemporary Dance School. She has danced with CDW and Hole Dance Films in Jackson, Edge Postgraduate Company, MCDC, Bittersuite and Flavour and Some in London and The Purchase Dance Company and JUNTOS Collective while in New York, as well as creating her own work along the way. She became certified to teach Pilates from the Art of Science and Contrology Full Apparatus Program in New York and has taught Pilates in various studios and fitness centers in London and Jackson. She has always loved to move and aims to inspire others to move as well.
Michaela Ellingson instructs the following:
Barre Fusion classes draw from the diverse disciplines of Pilates, barre, yoga and classic strength training. Barre Fusion classes are designed to effectively strengthen, tone and balance the entire body. The classes offer fat burning workouts that integrate the use of the ballet barre, light weights and various props.

Image: John Slaughter Imagery




This open level Pilates class strengthens core muscles, improving muscle control, flexibility, coordination, strength and tone, as well as alignment and breathing.

Wear something that allows you to move freely and feels comfortable to you. It might be helpful to wear something slightly form-fitting, so the instructor can see your form enough to make helpful corrections.