Beginning/Intermediate Modern (10yrs+)
This class is taught by: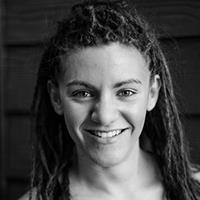 Originally from Parker, Colorado, Lindsay Rae began her intensive dance training at Colorado School of Dance. She holds her B.F.A in Dance Performance from the University of Wyoming. She is pursuing a career in Pilates fitness and education and is certified as a Stott Pilates Instructor, and continues her reformer certification through Balanced Body. In addition to performance and choreography Lindsay has been trained in the art of Stage Lighting Design and was recently the resident Master Electrician for the 60th season of Snowy Range Summer Theatre. Lindsay teaches Pilates at Dancers' Workshop.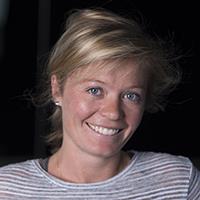 Cady Cox is the Junior Repertory Company Director, a youth program dance instructor and a Flow Yoga teacher at Dancers' Workshop.
Cady was born and raised in Jackson Hole, Wyoming where she performed in local dance productions with the Dancers' Workshop Junior Repertory Company from the age of eight. She attended many summer intensives during her high school years, including Alvin Ailey in NYC, Ballet West in Utah and Jose Limon in San Francisco. She graduated with a B.F.A. in Dance from Cornish College of the Arts, supplementing her junior year of college with a study year abroad at Laban in London, United Kingdom. She was awarded a Diploma in Dance Studies from Laban. She spent the last three years in Portland, OR, dancing professionally for Agnieszka Laska Dancers with many performance opportunities, including the Seattle International Dance festival. She also taught ballet, jazz and modern at Virtuosity Performing Arts and received her 200-hour Hatha yoga certification through The Movement Center in Portland. Cady is thrilled to be back in Jackson teaching at DW and dancing with Contemporary Dance Wyoming.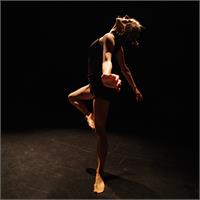 Michaela is a Jackson Hole native and Dancers' Workshop alum. She received her BF from the Conservatory of Dance at SUNY Purchase, graduating magma cum laude and her MA from London Contemporary Dance School. She has danced with CDW and Hole Dance Films in Jackson, Edge Postgraduate Company, MCDC, Bittersuite and Flavour and Some in London and The Purchase Dance Company and JUNTOS Collective while in New York, as well as creating her own work along the way. She became certified to teach Pilates from the Art of Science and Contrology Full Apparatus Program in New York and has taught Pilates in various studios and fitness centers in London and Jackson. She has always loved to move and aims to inspire others to move as well.
Modern dance explores movement, space, rhythm, and the dancers' own creativity with emphasis on deliberate use of gravity, using the floor to explore movement, and exploring nature, music, art, and human emotions as impetus for movement. Proper alignment and use of breath are emphasized and progresses into investigating quality of structural form, oppositional energy, moving through space, directional changes, fall and recovery, speed, and performance quality. Meets twice per week.

*Please note that ballet and modern dance are at the core of Dancers' Workshop's curriculum. It is recommended that students study Beginning Ballet simultaneously with this class.