Beginning / Intermediate Ballet (10yrs+)
This class is taught by: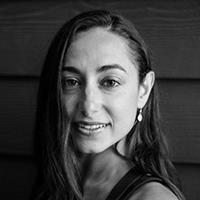 Marissa Moeri holds a B.A. from Skidmore College. While in college, she had the honor of working with acclaimed artists-in-residence Robert Battle and Jeanne Bresciani. Her studies took her to Greece where she performed with the Isadora Duncan International Institute in the reconstructed works of Isadora Duncan. From 2006-2010 she lived in Boston where she performed with SOKOLOW NOW!, Deborah Abel Dance Company, Kelley Donovan and Dancers, Danny Swain Dance Company, and as a guest with Weber Dance. She danced with Contemporary Dance Wyoming from 2010-2015. With the help of her amazing husband, Michael, she is a now taking on her most important role as Mom to Owen Brighton, born December 2015. After taking some time off, Marissa is excited to once again be dancing, teaching, and working the front desk at Dancers' Workshop!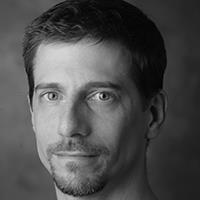 Eric Midgley is the Ballet Master and School Director at Dancers' Workshop.
Eric Midgley began his dance career in 1979, performing throughout western Canada and the Pacific Northwest with the Veselka Ukrainian Folk Ensemble. In 1989, Eric graduated from the Royal Winnipeg Ballet School Professional Division before joining Ballet Florida in West Palm Beach. In 2001, he joined Ballet Austin and remained there until 2008. Performing an extremely wide repertoire, he has danced principal roles in classical and contemporary repertoire in Canada, the US, France, Scotland, Slovenia and Italy. Eric brings a widely varied background in design, music, and dance to the studio and the stage. He has choreographed over twenty original works for a wide range of companies from ballet, to folk and modern dance. He has created score edits, original compositions, sound, lighting, and projection designs and served as production manager and stage manager for dance performances for over 20 years. With 30 years experience as a teacher, he brings his diversity to bear in the studio. He teaches ballet, pointe, character, men's class, variations, repertoire, and partnering. His accessible and functional approach to movement is at the root of his teaching style.
Ballet students advance through a carefully developed curriculum designed to teach students the highly technical language of ballet, emphasizing correct alignment, strength, flexibility, balance, grace, focus, discipline, musicality, and self-expression. Meets twice per week. *Please note that ballet and modern dance are at the core of Dancers' Workshop's curriculum. It is recommended that students begin studying both disciplines simultaneously beginning with the Ballet and Modern Basics level.