Open Level Ballet
This class is taught by: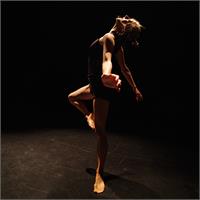 Michaela Ellingson is a Jackson Hole native and teaches Pilates, Barre Fusion and dance for the School at DW. Michaela was first introduced to Pilates as a student herself at DW. She received her Pilates Certification with Simona Cipriani through the Art and Science of Contrology Pilates Training Program in Purchase, New York. She taught at Exhale Pilates and New York Pilates Studio in London. She is thrilled to teach Pilates equipment and mat classes at Dancers' Workshop.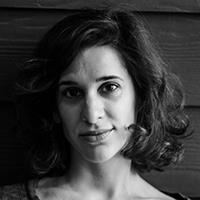 Francesca Romo is the Contemporary Dance Wyoming Rehearsal Director and often teaches special workshops at Dancers' Workshop.
Fran started working with Dancers' Workshop in 2014 as a dance instructor. She was born in London, England and trained at the Royal Ballet School as well as the London Contemporary Dance School. After a one-year apprenticeship with Richard Alston Dance Company, she formally joined the Company from 2003–2006. In 2007, Fran co- founded Gallim Dance, a New York City-based company whom Dancer's Workshop hosted various times from 2012-2014. She has toured, created and set Gallim's work both nationally and internationally. Fran is a certified Gyrotonic® and Gyrokinesis® Instructor and currently teaches at Jackson Hole Gyrotonic. Fran is a company member and Rehearsal Director of Contemporary Dance Wyoming.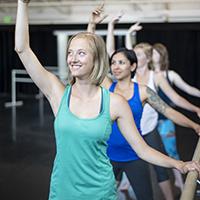 This open level class moves at a slower pace and time is taken to break down steps. The focus is on learning correct execution of steps with musicality, building strength and flexibility. Class goes at the pace of those who attend. If you have ever wanted to try ballet, this is the perfect class to give it a try. All levels welcome. For a more advanced class, please consider joining our Intermediate/Advanced Ballet class.
Please plan to wear something that allows you to move freely and feels comfortable to you. You might find it most helpful to wear something at least slightly form-fitting, so the instructor can see your form enough to make helpful corrections. You can wear ballet shoes or bare feet.
Upcoming classes: